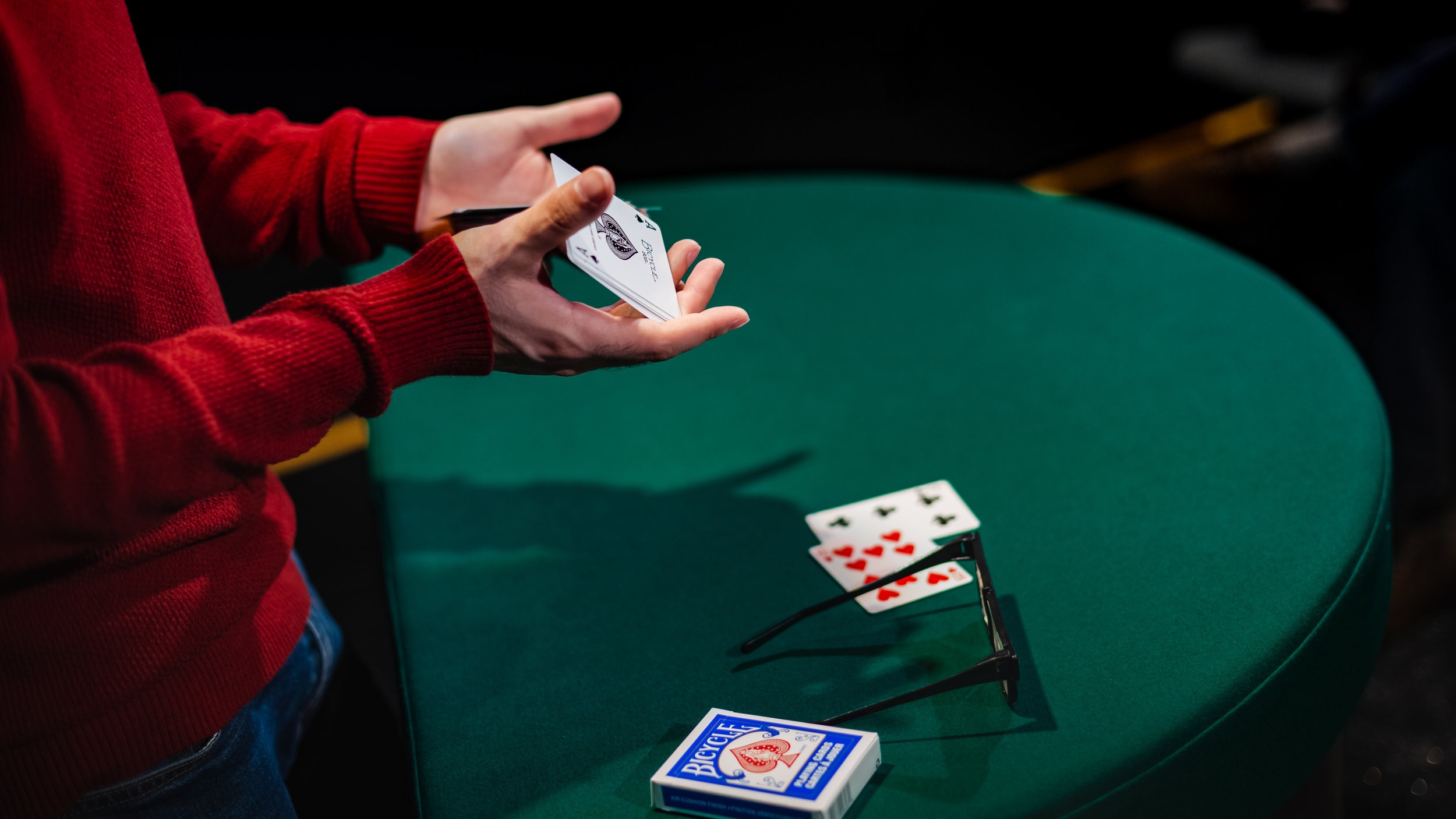 delight your friends and family with magic!
Fall 2019 Semester
Magic is People: Intro to Chicago-Style Magic
6 week Course: SATURDAYS, September 21 - October 26 @ 3 - 5pm
SHOWCASE: Sunday, October 27 @ 4:30pm
Registration fee: $350
Instructor: Danny Rudnick
prerequisite: None
Magic is People: Intro to Chicago-style Magic is dedicated to the style of magic that was developed at the bars and restaurants right here in the Windy City. Students will learn the secrets of magic luminaries, such as Matt Schulien, Ed Marlo, Al Leech, Heba Haba Al, and dozens of others. Following the concept that 'magic is people,' these pioneers paved the way to what would become known worldwide as 'Chicago-style Magic.'
In this course, you will discover that this art is not about technical ability and showing off – it is about creating magical moments to share with your audience. Students will collaborate and practice their new skills in a diverse, friendly, and supportive atmosphere.
This course is designed for non-magicians who want to learn how to perform a few tricks for friends and family, as well as practicing magicians looking to hone their skills in Chicago-style Magic. No performance experience necessary.